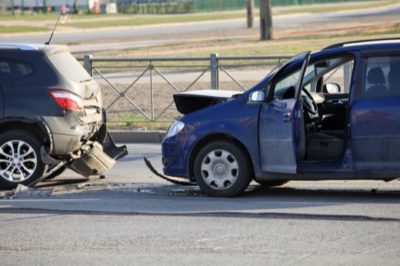 Someone Rear-Ended My Car: What to Do After a Boise Tailgating Car Accident
If you were injured in a tailgating car accident in Boise, Idaho, it is natural to want to place the blame on the other driver. After all, they are the ones who rear-ended your car. Shouldn't they have to pay? The answer to this is: not always. There are some circumstances in which the driver who hit you may claim that you are partially or completely at fault for this accident, and this type of claim could affect your ability to collect compensation.
The best way to know if you have a strong tailgating car accident case is to reach out to a Boise, Idaho car wreck lawyer to discuss your legal options. They can let you know what steps to take after a car accident when someone hits you from behind.
The "Following Too Closely" Rule and Rear-End Collisions in Idaho
State driving law dictates that drivers should not follow the vehicle in front of them too closely. They should maintain a reasonable distance, taking into account speed, traffic, and road conditions. The purpose of this rule is to allow drivers enough time and space to slow down, stop, or perform whatever maneuvers necessary to avoid accidents, especially rear-end collisions.
Usually, this rule makes the driver who rear-ends the vehicle in front of them liable for the accident. If they had maintained a safe distance from the car in front of them, they would have been able to stop on time and avoid the accident. However, a tailgating car accident attorney may be able to prove that the driver of the rear-ended vehicle shared liability as well.
Perhaps their brake lights were not working, or they slammed the brakes on purpose to scare off their tailgater. The presence of alcohol or drugs in their blood would tremendously affect the case, as well, and so would any previous driving-related fines, charges, or convictions.
A skilled rear-end collision attorney in Boise will know where to look in order to find evidence to support their theory, and they may cite similar cases that received the verdict they are after as well. That is why you should make sure you hire your own attorney after you get into a tailgating accident. You do not want to represent yourself in settlement negotiations if there is the chance that the other driver's lawyer will try to cast the blame on your end. Hiring an experienced tailgating car accident lawyer in Boise, Idaho could make the difference between you receiving the compensation you deserve, and you having to pay for your expenses on your own.
What to Do After a Car Accident in Boise, Idaho
No matter who hit who in a car wreck, all drivers involved in Idaho car accidents are subject to Idaho Statutes Title 49, Chapter 13, Section 79-1301. This states that you must stop after a car accident and exchange information. Failure to do so could cost you your driving privileges for one year, and expose you to charges of a misdemeanor, no matter your role in the accident.
After stopping at the accident scene, preferably in such a way as to avoid obstructing traffic, you should:
Provide or request assistance for anyone injured in the accident
Exchange contact and insurance information with the other parties involved in the accident
Report the accident to the police
While you are waiting for the police to arrive at the scene, you should consider getting in touch with a rear-end collision lawyer in Boise. Both the police officers and the representatives of your and the other driver's insurance companies will start asking questions and gather evidence to establish liability for the accident. Having a lawyer on your side as soon as possible could prevent you from saying anything incriminating that could hurt your case.
Seeking Compensation for Car Accident Injuries in Boise, Idaho
From here on, your priority should be to gather evidence of how the accident occurred, document any damages and/or injuries you sustained, and file a compensation claim to recover your losses. Unfortunately, this is easier said than done, especially if you suffered serious injuries that require long-term treatment and recovery.
You will need all the advice and assistance you can get and you should get it from an experienced car accident attorney. In Idaho, the party at fault for an accident is responsible for all economic and non-economic damages the accident caused and these can be considerable. Car accident victims can seek compensation for any or all of the following:
Vehicle repairs or replacement
Medical expenses
Pain and suffering
Lost wages
Loss of earning capacity
Disability accommodation and home care expenses
This means the compensation could reach huge amounts and it is in each party's best interest to try and prove that the other party was at least partly at fault for the accident, no matter how it actually occurred. Time is of the essence as well, since the statute of limitations in Idaho allows only two years for injury claims and three years for property damage claims.
Even if you were not at fault for the accident and you succeed to prove the other party's liability, the compensation claim filing process is quite challenging and will probably result in equally challenging settlement negotiations. It is much easier to let a Boise car accident lawyer handle everything, especially if you are seriously injured.
With a lawyer, you can spend less time going back and forth with the insurance company and more time focusing on your recovery and your family. Your tailgating car accident attorney will act as your advocate when negotiating with the other driver's insurance company can can gather the right evidence to help prove your claim and increase your chances of receiving full and fair compensation.
Schedule a Consultation to Discuss Your Boise, ID Tailgating Car Accident with Joe Frick Law
If you want an experienced, ambitious, and dedicated rear-end collision attorney that will not stop until securing the best outcome for your case, you want to reach out to Joe Frick Law. Contact the Joe Frick Law firm today to discuss your legal options during a consultation.