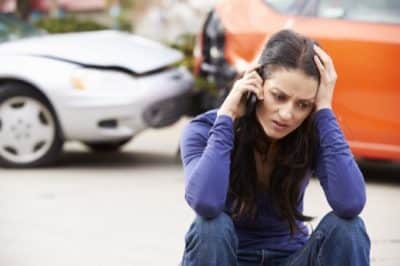 How Are Auto Accident Settlements Calculated in Boise, Idaho?
There are many different damages that you can claim for if you have been hurt in a car accident in Boise, Idaho. There are two options you have for recovering the damages you need to pay for your expenses: spending time in court or auto accident settlements. In this article, we will take a look at how accident injury compensation is calculated to ensure that you are able to recover the full costs incurred as a result of your collision.
How Fault is Determined for Auto Accident Settlements
In Boise, Idaho, fault is based on a proportional comparative basis. What this means is that every person involved in the accident is assigned a percentage of fault based on how responsible they are for the collision. Then, car accident compensation is awarded based on these numbers.
If you are hurt in a car accident and were less than 50% at fault, then you are entitled to compensation. If you are found to be 50% or more at fault for the collision, then you will not be able to claim for any accident injury compensation.
With comparative negligence in mind, this means that if you are partially at fault for your accident, then that percentage of fault will be deducted from your total compensation amount. For example, if you are found to be 30% at fault for the accident, you will only be eligible to claim 70% of your damages.
Calculating Medical Expenses After a Car Accident
Calculating the compensation for your medical bills is quite a straightforward process in auto accident settlements. However, you may be entitled to claim for further damages if you have to undergo ongoing treatment. For example, if you are required to visit a physiotherapist to help you fully recover from your injuries, then you can receive more accident injury compensation extending beyond your recent medical bills.
Compensation for Lost Wages and Loss of Earning Capacity
Being injured in a car accident may affect your ability to work and you are entitled to compensation for these lost wages. If you are required to take time off work as a result of your car accident injury, then you may be able to claim for the money that you were unable to earn from your job. This is normally calculated as a per diem based on your annual salary.
In some cases, your injuries may render you unable to do the job that you had at the time of the car accident and you may have to find a new, less demanding occupation. You may be able to claim for the income that you lost while you were not working, as well as any future income that you will miss out on as a result of taking a lower-paying position.
An experienced car accident and personal injury lawyer will be able to calculate all of the losses that are due to your inability to work after a car accident. Sometimes, they will work with an expert in your field or an economist to obtain an accurate calculation of the losses incurred to help you make a successful claim for the compensation that you deserve.
Calculating Car Accident Compensation for Pain and Suffering
Being involved in a car accident is a traumatic experience. Regardless of the severity of your injuries, you may experience emotional distress that requires months of recovery time. If that is the case, you may be entitled to car accident compensation for pain and suffering. To calculate these damages, your lawyer may use one of two methods:
The Multiplier Method. Your car accident compensation will be calculated based on your total economic damages and medical bills and then that number is multiplied. The multiplier will range anywhere from 1.5 to 5, depending on various factors, including:
If your recovery was prolonged
How painful or traumatic your injuries are
If a physician states that you'll experience recurring health problems
The Day Rate Method. Your car accident attorney in Boise, Idaho will designate a per diem based on how many days you have had to recover from your car accident. The rate is calculated as a "reasonable" amount based on your salary. So, if you make $25 000 a year, that is $100 per day, and if you were in recovery for 45 days, then you could claim for $4500 for pain and suffering as part of your car accident compensation.
Successful Auto Accident Settlements Start with Help from a Boise Car Accident Lawyer
To successfully claim all the compensation that you deserve after being involved in a traumatic car accident, be sure to enlist in the help of an experienced personal injury lawyer in Boise, Idaho. Get in touch with Joe Frick Law, PLLC to discuss your case and we'll work together to get you the maximum car accident compensation to which you're entitled.