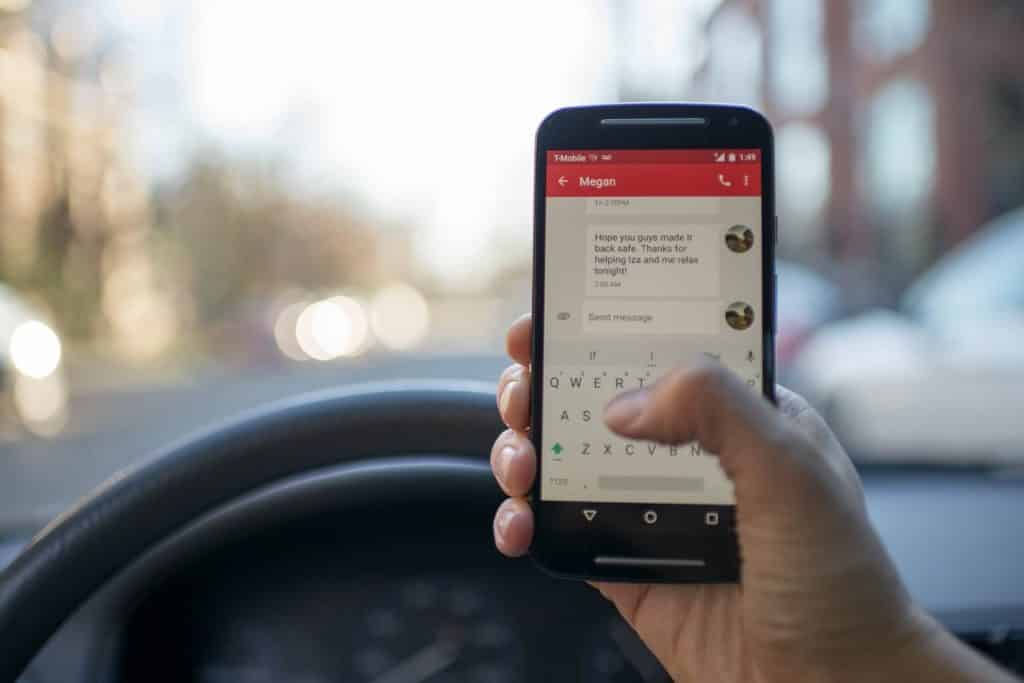 Do I Need a Car Accident Lawyer to Prove That the Other Driver Was Texting while Driving?
Distracted driving accidents are common in Nampa, ID. Unfortunately, they are also difficult to prove, since the state law only prohibits texting and driving. As previously announced, Idaho lawmakers were planning to change things and ban handheld phone use. Unfortunately, their bill did not pass the Senate.   Under the circumstances, those injured in texting while driving car accident in Nampa are facing a huge challenge. They have to prove that the driver who hit them was texting, so a photo of them holding their phone, or a witness testifying that they were using it is not enough.
The driver can simply claim they were making a phone call, using some map app to find their way throughout the city, or checking their social media notifications. In order to understand what makes texting and driving so difficult to prove, let's take a closer look at the Idaho law prohibiting it.
Idaho Texting While Driving Laws and the Need to Work with a Distracted Driving Accident Lawyer in Nampa
The main law governing distracted driving in Idaho is Statutes Section 49-1401A. It defines texting as reviewing, preparing, and transmitting written communication via handheld devices. Voice-operated and hands-free devices do not fit into this category, as they allow users to review, prepare, and send text messages without using their hands for anything else but to activate, deactivate, and initiate the appropriate function or feature.
As defined above, texting while driving a motor vehicle is an infraction. However, convictions under this section do not bring about violation points counts and do not count as moving traffic violations when it comes to establishing insurance rate.
While the victims of texting and driving car accidents in Nampa probably do not care about how much a driver spends on insurance and whether they accumulate penalty points, this detail matters, because it makes proving a driver's history of reckless behavior more difficult.
It is unlikely that, while realizing the imminence of a car accident, a driver will have the time and the cold blood required to take photos or videos of the other driver using their mobile phone. Even if they succeed or they somehow get hold of such evidence, the driver can claim they were initiating a speech to text function or some other feature that does not involve texting.
The only option the victims of texting and driving car accidents have to improve their odds of obtaining compensation is to consult a distracted driving accidents lawyer in Nampa. Why? Lawyers have access to information and investigation tools the regular person does not, and they know tricks the average person may not even consider.
How a Distracted Driving Accident Lawyer in Nampa Can Help Prove Texting While Driving
Experienced lawyers have their own investigation methods that enable them to find evidence where many others would fail. They will:
Check traffic cameras and surveillance cameras from stores, institutions, and gas stations in the area where the accident took place

Interview witnesses and other traffic participants that may have seen the driver use their mobile phone for texting

Check the driver's social media activity and messages at the time of the accident

Check the driver's phone records for evidence of texting at the time of the accident
In theory, anyone should be able to obtain such evidence. In practice, the driver may have strict privacy settings for their social media accounts, and they may refuse to allow the inspection of their phone records.
A distracted driving lawyer can subpoena de driver's mobile carrier to provide text message records or send the driver a request under Idaho Rules of Civil Procedure Rule 34 to produce documents, electronically stored information, and tangible things.
It is important to keep in mind that mobile carriers only store information for a limited amount of time, and the Idaho statutes of limitations only leave accident victims two years to file lawsuits for personal injury, and three years to file lawsuits for property damages.
While most cases settle outside of court, it is important to get in touch with a Nampa car accident lawyer and file the compensation claim long before the statute of limitations expires, to allow enough time for claim review, negotiations, and settlement.
Get in Touch with a Distracted Driving Car Accident Lawyer in Nampa, ID Now
If you were the victim of a texting and driving car accident in Nampa, ID, proving that the other driving was texting and driving can be a challenge. You can make things a lot easier and make sure you obtain a consistent compensation for the damages and injuries you suffered by consulting a dedicated and experienced car accident lawyer like Joe Frick. Call 208-314-3188 to schedule a FREE consultation now!