Trusted Civil Litigation Attorney for the People of Nampa and the Entire Treasure Valley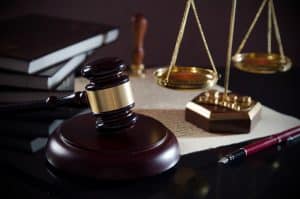 Joe Frick Law, PLLC: A Civil Litigation Law Firm
"Civil litigation" refers to disputes that can end in court (although when money damages are involved, they usually end up at the settlement table instead). Civil litigation can include personal injury claims, business disputes, lawsuits to clarify the title of real estate, or any other contentious matter. Courtroom litigation and even settlement negotiations are forms of combat, with winners and losers.
A Good Litigation Attorney is Your Sword and Your Shield
Just as you wouldn't go into combat unarmed, you wouldn't want to litigate without a skilled attorney by your side. A good civil litigation lawyer combines legal "combat skills" with negotiation prowess to craft a resolution to your dispute that is in your best interests. The difference in outcome that a skilled litigation attorney can produce is likely to be well worth any money you pay in legal fees. The best approach, of course, depends greatly on your priorities. You may prefer a "scorched earth" approach, or you might be looking for a more conciliatory approach against a defendant if, for example, you would like to preserve a business relationship.
Joe Frick is an Award-winning Litigator
Joe Frick was named a "Top Ten Personal Injury Attorney" by the National Association of Personal Injury Attorneys and a "Top 40 Under 40" litigator by The National Trial Lawyers. He combines a meticulous knowledge of Idaho civil law with an understanding of human nature and an absolutely relentless zeal to obtain justice for his clients – and that means you, if you choose to retain us.  
Civil Litigation Frequently Asked Questions
You need to prove three elements to win:
Negligence – existence of a duty of care plus breach of that duty
Causation – the defendant's negligence caused the accident
Damages – expressed in monetary terms
Each of these elements must be proven with admissible evidence under a "more likely than not" standard.
Take the First Step Today
At most mega-firms, clients are little more than case numbers. At Joe Frick Law, PLLC, our clients are real people with individual needs. Since civil litigation encompasses a wide variety of disputes and concerns, no two cases are alike. Likewise, no two clients are alike. Our first priority is to listen to you, and only then work out a strategy for resolution of your dispute that responds to your unique concerns.
Joe Frick has been admitted to practice law in Idaho, Montana, North Dakota, Wyoming, and Kansas, and the honors that he has received keep on piling up. If you are involved in a legal dispute in Nampa, Boise, or even further afield, pick up the phone today and call the experienced civil litigation lawyer at 208-401-9311, or simply contact us online. Either way, we will be happy to schedule a free, no-obligation initial evaluation of your case.