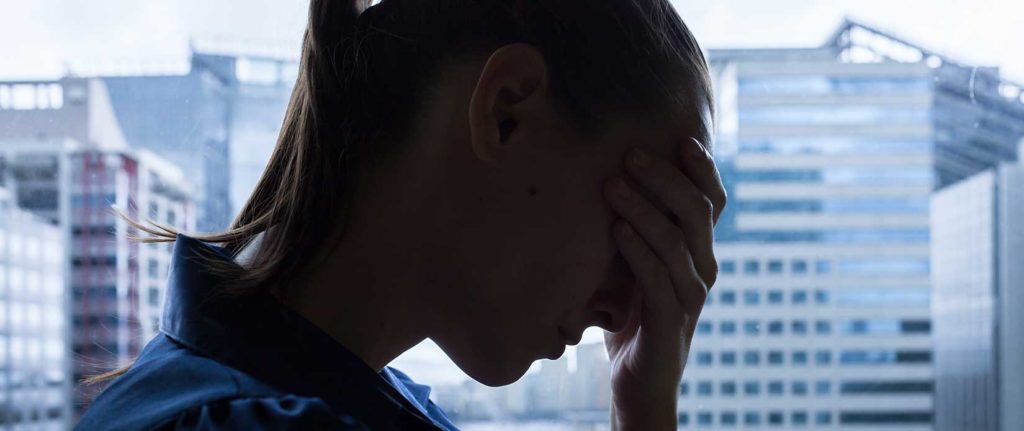 Boise, ID, Workers' Comp Lawyer Q&A: Can I File a Claim for Mental Injuries?
Did your Boise workplace accident result in psychological injuries or trauma? Perhaps you developed those in time, due to your occupation and difficult workplace conditions? You might have a claim for workers' compensation. However, Idaho laws are quite difficult to understand and interpret. To make sure you get things right, you should consult a Boise workers' comp lawyer.
They will review your case and determine whether your illness falls under workers' compensation coverage. They will also assess your available evidence and advise what type of evidence you may still need. The whole process is trickier than you may think, so you should not follow it on your own. The best way to realize that is to review the applicable laws.
Idaho Law or Why You Need a Boise Workers' Comp Lawyer
According to Idaho Code section 72-451, psychological injuries, conditions, or disorders are not subject to workers' compensation. However, there are some exceptions to the rule, explained in the same section. In order to qualify for compensation, a psychological accident or injury has to meet several conditions. They are subject to Idaho Code section 72-102 and stipulate that the psychological accident or injury must:
Be the consequence of an accident and physical injury or accompany an occupational disease that resulted in physical injury. At the same time, in order to be considered a psychological accident, an event has to:
Result in physical injury and meet the other hereby described criteria
Be readily identifiable and recognized as a workplace occurrence
Be the consequence of a sudden, extraordinary event
Not arise from conditions that are generally inherent in every working situation or derived from personnel actions. Common examples include disciplinary actions, duty changes, job evaluation, and employment termination.
Be the predominant cause of any consequences subject to the benefits claim (compared to the other causes combined). Otherwise put, the psychological accident or injury should have caused the expenses and losses making up your claim. A Boise workers' comp lawyer will advise you what type of expenses and losses you can claim.
Stem from psychological causes or injuries that exist in a real and objective sense. They should also abide by the other stipulations in this section.
 Be based on a condition diagnosable under the American Psychiatric Association's guidelines. These guidelines cover diagnosis and statistics. They are part of the third edition revised manual of mental disorders. They should also be present in any subsequent manual endorsed by the American Psychiatric Association. The conditions should be diagnosed by a psychologist or psychiatrist. They should have a license to practice in the jurisdiction where the claimant receives treatment.
 Benefit from clear and convincing evidence that they occurred due to and during employment. As mentioned earlier in this section, they should follow an accident or an occupational disease.
These stipulations apply to all work-related injuries and accidents occurred starting with July 1, 1994. Although the language is unclear and difficult to follow, one thing is certain. In order to be able to claim compensation for psychological injuries, you should have also incurred physical injuries.
This brings us back to the importance of proper diagnosis. You need to see a doctor and undergo a complete physical and psychological medical evaluation. If they consider it necessary, the doctor may order further investigations, like blood tests, X-rays, or MRI exams.
Once you have received the results of the investigations, you can discuss them with a Boise workers' comp lawyer. The latter will assess whether they meet the above requirements and whether you have enough evidence. Depending on your case circumstances, they will explain your options and advise you on how to proceed.
Proving psychological injuries and conditions is not easy, so you should not attempt it by yourself. Even if you succeed to gather the necessary evidence, you will not receive a very convenient settlement offer. On the other hand, Boise workers' comp lawyers have excellent negotiation skills. They do not rest until they obtain the compensation their client deserves.
Get Help from One of the Best Workers' Comp Lawyers in Boise, ID Now!
Do you want to assess your chances of obtaining workers' compensation benefits for a psychological injury? Make an appointment by calling 208-314-3188 and Joe Frick will review your case for free. He will tell you whether you qualify for workers' comp benefits and how you can obtain them.
If you allow him, he will assist you in gathering the necessary evidence and building a solid case. He will not rest until he convinces the insurance company that you deserve fair compensation. Why wait and risk losing money? Get a competent and dedicated Boise workers' comp lawyer on your case right now!