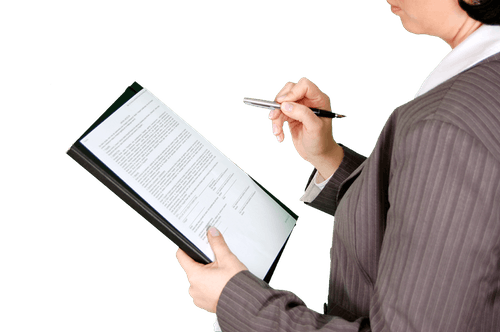 Do You Need a Boise Car Accident Lawyer for an Insurance Claim?
A serious car accident is a terrifying event, and if you've been injured in the process, it makes the aftermath of a crash much more difficult. When the accident that leads to your injury is caused by another driver's negligence, it can add an additional layer of emotional pain and suffering. After all, were it not for that motorist's failure to uphold his or her responsibility to drive safely, you wouldn't have been injured in the first place.
After such an accident, achieving your fullest recovery is critical, and obtaining the compensation to which you are entitled is a critical component of that recovery. Do not leave your rights and your physical recovery to chance. Instead, you need to make sure you have a skilled Boise car accident lawyer on your side.
Dealing with the Insurance Company
If you've been injured by another motorist, you might wonder if you should seek help for your insurance claim, or if you should try to handle it on your own. It is important to remember that dealing with insurance adjusters is never easy – especially when you are still trying to recover from your injuries.
The reality is that insurance companies are motivated by profits like any other type of corporation, and the way they achieve their goals is by minimizing settlement amounts and even by denying claims outright. Many people who try to handle their own claims end up accepting a much lower settlement offer than they deserve, instead of fighting and negotiating for the full amount to compensate for their losses. An experienced Boise car accident lawyer will go to bat for you, for your rights, and for the compensation necessary to adequately cover the full extent of your damages.
Calculating Your Damages
The damages associated with a serious car accident are often extensive, though they can be difficult to calculate and prove. Damages may include the following:
Property damage to your vehicle
Medical expenses, such as emergency care and transportation; surgery and aftercare; medical treatment from doctors, specialists, and therapists; physical therapy; prescription drugs; and adaptive medical devices
Estimated costs of the medical treatment you will need in the future
Lost wages from missing work
Future lost earning ability due to lasting impairments
Physical and emotional pain and suffering
Permanent injuries and disabilities
Overall, the losses resulting from a car accident and serious injuries can be immense. Many of the damages you should seek involve intangible or future losses, which can be difficult to value and prove to the insurer. Insurance companies regularly challenge damages that you cannot directly prove with medical bills and pay statements. For this reason, it is especially important to have qualified legal representation if your losses might be ongoing.
If Another Motorist Leaves You Injured, Contact an Experienced Boise Car Accident Lawyer Today
If another driver's negligence leaves you injured, Boise personal injury attorney Joe Frick at Joe Frick Law, PLLC, has the experience, commitment, and compassion to help you. Your rights matter, so please don't hesitate to contact us online or call us at 208-401-9311 for more information today.